Welcome to the 12 Washington lighthouses open to the public supported by Lighthouse Plates!
Citizen groups and volunteers keep these lighthouses open during visiting hours. Their restoration and outreach efforts are funded in part by the Washington State Lighthouse License Plate. On this website you will also find information on Washington lighthouses actively operated by the Coast Guard or other state or federal entities.
In 2005 the Washington state legislature authorized a specialty license plate to support environmental programs in Island County and provide grants to help maintain other Washington lighthouses open to the public by nonprofit groups. The license plate was created by Lighthouse Environmental Programs (LEP), based at Admiralty Head Lighthouse on Whidbey Island.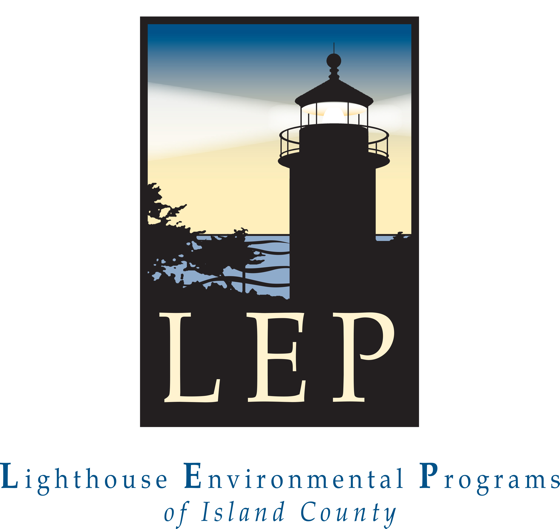 About LEP
Proceeds from the sales of license plates fund restoration projects, community education efforts and volunteer training, all under the umbrella of Lighthouse Environmental Programs.
LEP is proud that since 2006, when Lighthouse Plates went on sale, proceeds have funded over 50 projects. Almost all have been restoration work to help preserve these beautiful, but aging, structures that represent an important part of our cultural heritage. In addition, LEP has provided funding to key environmental volunteer programs focused on education of the public.
This site is dedicated to all the volunteers who support lighthouses in Washington as docents, workers, organizers and janitors, and to the thousands of Washington motorists who have purchased a Lighthouse License Plate for their car, truck, motorcycle, motor home, or trailer. Through their combined efforts, the lighthouses on this website's restoration page will continue to be available for generations to come.
To help in this effort by buying a Lighthouse Plate for your vehicle, please click on the link below. It will take you to the State of Washington's License website. Or you may visit any of your local license plate sellers to obtain your specialty plate.
State of Washington Department of Licensing Specialty Plate Website
Admiralty Head Lighthouse the home of Lighthouse Environmental Programs Non-Profit
Why Washington lighthouses matter – the story of Admiralty Head